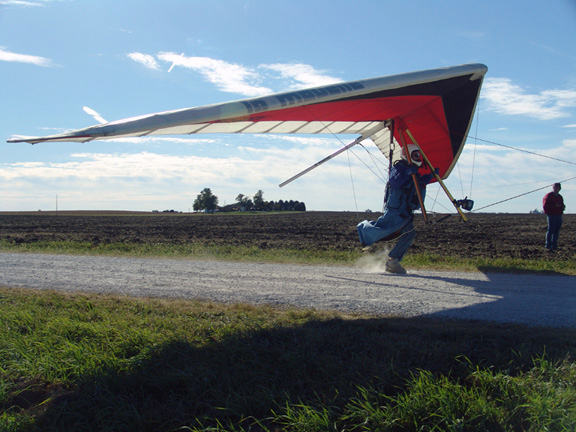 Taking the second or third of six steps into the air.
Photo by Marzena, October 2005 at Cullom. Pilot: PeterB. Wes is observing.
Glider: 1995 LaMouette Topless (72 lbs). Instruments: Flytec 4030 vario/altimeter,
Garmin3+GPS, Thermal Snooper (wouldn't leave the ground without it!) and
ADI AT20I 2-meter ham radio with finger PTT switch.