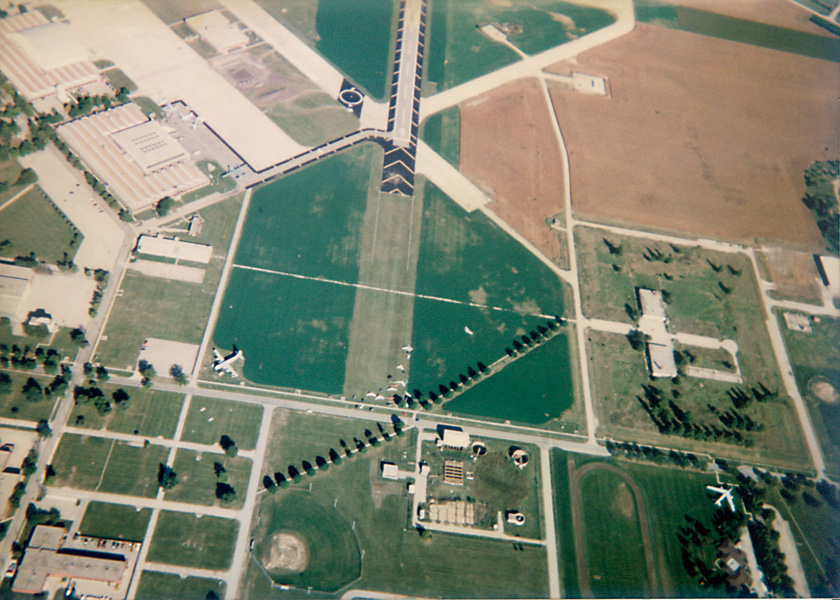 Runway 9 Rantoul Airport, "Elliott Field", by Peter Birren from 4500 feet agl. I think this was the weekend the Michigan pilots came down to fly and we had about 20 pilots in the air at one time.
The hangar in the upper left is the Octave Chanute Museum which features many aircraft on display outside as well as several others inside, including a B-58 Hustler and B-25 Mitchell. Note the rare C-131 cargo plane on the left and the B-47 in the lower right.
Shortly after taking this shot, Rudy Frasca came by in his Spitfire to check us out and say HI!
What an awesome day!