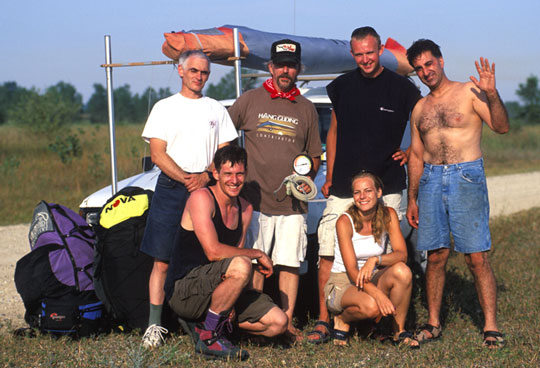 A real international crew
Bong Park WI on August 3, 2002.
Standing: Igor Botvinnik (HG; Russia), Peter Birren (HG; Luxembourg - turned 55 the day prior), "MadMax" Mack Makowiecki (Poland PG), John Licata (HG; Italy). Kneeling: Frans van der Merwe (PG; South Africa, moving to Oklahoma) and Ola (PG; Poland). Mack and Ola are in the USA on vacation/working holiday for the summer. Mack had previous experience towing paragliders and taught us how.