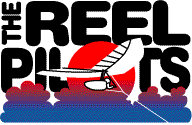 Members and Instructors

Our membership has dwindled somewhat in the past few years but we always welcome pilots interested in learning to static tow to check out our operation. HG or PG, it doesn't matter. Previous towing experience is a plus but not mandatory. Solid Hang3 skills are necessary for new tow pilots.
Active Flying Members:
Peter Birren, Dave Whedon, John Licata, Bill Finn, Dan Hartowicz, Gary Solomon, Wes Shield, Rhanor Gillette, Angelo Mantas, Craig Stanley, Rex Lipinski and our new PG friends: Greg, Robert, Darek.
Area Instructors:

Reel Pilots Home | Members | Criteria | Driver SOP | Static Line Basics | Flying Sites | Links | Airshow | Site Opening Primer | Photos | Chutes
Static Towing Parts | Hewett Bridle Basics | Lockouts | Launch Post | Payout Primer
Linknife Home
Static Line | Aerotowing | Payout/Platform
Pitch Limiter | Testimonials | Demonstration
Birren Design Company | Site Map
Subscribe to the RHGPA e-mail list
for news from the Flatlands of the Great Midwest

Subscribe to the World Towing List
All towing all the time
Site designed and produced by Peter Birren
Last update April 23, 2013