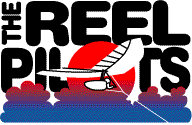 Photo Album


This site will be changed and updated as photos come in. Captions are not necessarily correct. Photographers sometimes can't be identified. So submit your pix and let the world see.
Click on a photo for an enlargement.

Cullom 2007 - (left) Darek captured it! Nice shot. PeterB taking off to the north on static tow from The Crib. (right) self-portrait snagged from a video, showing Kempton in the background.

How about that flare? Landing at Cullom, September 2006.
Photo is about 450Kb @ 8" high x 36" wide.
Pilot: PeterB. Photos by Jaro.

Enjoy Field and hangar.

October, 2005, Cullom flatland launch photo by Marzena.

PG/HG towing crew at Bong Park WI - Aug3'02. Standing: Igor, Peter, Mack, John. Kneeling: Frans, Ola. Photo: Frans.

Went to Lookout Mtn, GA the first week of November 2001 with Dave and Bill. Here are a couple of the better shots. Left: unknown pilot below me. Middle: looking north from a thousand feet above the ridge, a few miles north of launch. Right: looking south from near the launch ramp.

Joe Glynn taking his first HG flight of the season behind one of the Kolb MarkIII's at Hang Glide Chicago. Photo: unknown.

Peter Birren, June 13, 1998 at Whitewater WI on his HP-AT158, "Veriah", with new Airtime LaZer harness and Uvex helmet. This started a 2.5 hour flight with about 25 other pilots in the air at the same time. Great day! Photo by Darcy Seipman.

Todd "Gizmo" Allen ready to static launch at Cullom in September, 1998. Note the small reel over his head to pull in the Hewett bridle after releasing from tow. Photo by Peter Birren.

Runway 9 Rantoul Airport, "Elliott Field", by PeterB from 4500 feet agl. Note the gliders near the tree line. We had about 20 pilots in the air at one time. B-47 is at lower right. The hangar (upper left, near the corner) houses the Octave Chanute Museum which features many aircraft on display outside as well as inside including the B-58 Hustler that held the coast-to-coast time and speed. Shortly after I took this shot, Rudy Frasca came by in his Spitfire to check us out, tip wings and say HI!

Greg Pierson foot launch static line towing on Lawai, Hawaii in '97. Note the small chute on the towline. Photo by ???

Beautiful sunset shot by Steve Rewolinski taken high above Milwaukee WI.

Green Point, Michigan. What a great site for a change from towing all the time. Oops, how did that paraglider get in there? (It's just in front of the ramp on the right). See "sites" page for more details. Photo: PeterB

"Here is a shot from May 29, 1992 taken near Yaton, a small Mennonite Community in Canada... nice country road with no poles. Nice winch, hydraulic, got 1,000 feet on tow and my first thermal to 1,600' on the Gemini." from John Burk, Ontario

Peter Birren, Greg Fischer and Dan Hartowicz ready to take off at a Rantoul Airshow. Photo: Janet Hartowicz

Bong Park WI looking west. Towing runway is on the left, campground at the end of the runway, Burlington is in the distance. Photo: PeterB

John Licata just leaving the dolly at Leland IL, Sept '01. Photo: PeterB

Barely got this one of Rhanor Gillette aerotowing. Photo: PeterB

Main launch at Warren Dunes MI. Pix by PeterB, August 1975

Reel Pilots Home | Members | Criteria | Driver SOP
Static Line Basics | Flying Sites | Links | Airshow
Linknife : Static Line | Aerotowing | Payout/Platform
Pitch Limiter | Testimonials | Demonstration
Birren Design Company | Site Map

Site designed and produced by Peter Birren
Last update October 2, 2014